A Sharper Outlook – A Clear Advantage
Any Way You Slice It
No matter how experienced you are with the homebuying process, it's important to take your time to learn everything possible about what to expect from a particular home—and when it comes to such a monumental task, a little help never hurts. At Modern Edge Inspections, LLC, we offer comprehensive residential and commercial inspections that will you give you the edge when negotiating a potential investment. We'll get you going in the right direction so that you're able to make the right decision for a secure and successful future.
Filling in the Gaps
Once we've wrapped up your home or commercial inspection, you'll be able to access a full report of our findings in less than 24 hours by logging in on our website. Your report will fill you in on any details about the home that you were previously unaware of—incorporating numerous photographs and video clips along with the itemized summary to help you attain a clear understanding of the property's condition. We're excited to also include the cutting-edge Create Request List™ (CRL™) feature by HomeGauge.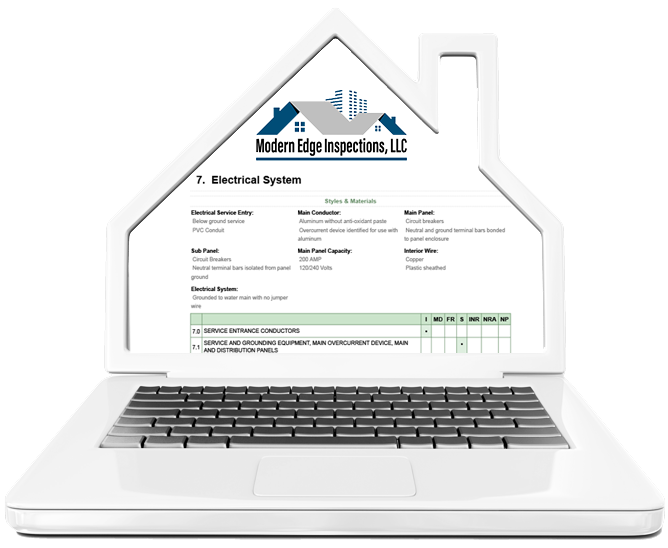 How the CRL™ Leads to Innovative and Easy Negotiatiations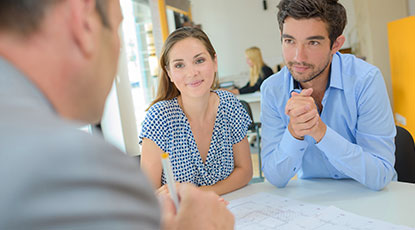 The highly intuitive CRL™ interface provides a convenient platform for you to organize your inspection findings into an itemized list of project and repair requests to present to the seller of the home
To makes thing even easier, you and your real estate agent can work together on your request list anywhere at any time
Request lists can be accessed via login and modified from internet-connected devices, including personal computers, laptops, mobile phones, and tablets
Proudly Serving Central Indiana
We offer our professional commercial and home inspection services to all of Central Indiana.
A $25 discount is available for active members of the United States military, veterans, first-time homebuyers, and customer referrals.
Home & Commercial Inspections
Modern Edge Inspections, LLC offers first-rate home inspections and high-quality commercial inspections. We're confident that our assessment of your prospective home or place of business will give you the knowledge you need to make a decisive investment that's perfect for you and your family. Contact us today to request an inspection.